Our supercomputers support science, industry and society
IT4Innovations National Supercomputing Center at VSB – Technical University of Ostrava is a leading research, development, and innovation centre active in the field of high-performance computing (HPC) and data analysis (HPDA). IT4Innovations operates the most powerful supercomputing systems in the Czech Republic, which are provided to Czech and foreign research teams from both academia and industry.
Together with the CESNET and CERIT-SC institutions, IT4Innovations constitutes e-INFRA CZ, strategic research infrastructure of the Czech Republic.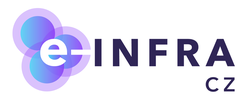 Excellent research
The key research areas of IT4Innovations include big data processing and analysis, machine learning, development of parallel scalable algorithms, solution of computationally demanding engineering problems, advanced visualization, virtual reality, modelling for nanotechnologies, and material design.
MOST IMPORTANT PROJECTS
our research flagships
Every 3 years, IT4I chooses research activities with highest possible scientific impact and social and economic contribution. The evaluation committee consisting of members of the international Scientific Council of the IT4Innovations Centre of Excellence has currently chosen the following 3 research flagships:
Researcher: Dr Tomáš Brzobohatý
Researchers: Dr Jan Martinovič, Dr Stanislav Böhm
MATERIAL DESIGN — TOWARDS REALITY VIA EXASCALE COMPUTING
Researcher: Dr Dominik Legut
IT4Innovations data room
Contact
For more information, contact us!
---
---
+420 597 329 500
---
Subscribe to IT4Innovations News