The Visualization and Virtual Reality Labs are used to visualize 3D content using the latest technologies available in the areas of large-scale 3D projection and virtual reality. Colleagues in the lab collaborate with experts and scientists from different research fields; the result of their joint work is the visualization of large-scale computations in superior visual quality.
We have experience with visualizations in engineering, nanotechnology, materials design, medical and biological data analysis, and computer graphics. We collaborate with industrial partners, especially in visualizing results of collaborative research, prototype validation, and product presentation.
Both laboratories are also available for educational activities such as teaching anatomy in 3D and demonstrating product manufacturing processes as well as it will serve as a general simulation training facility.
Use of the labs
Multimedia presentations of a representative nature

Product presentations (architecture, virtual car showroom)

Virtual teaching (anatomy, surgical operations, manufacturing processes, space, and planetary mechanics)

Various simulators (traffic management, spill simulation, pollution and fire propagation simulation, tunnel management simulator, crisis management training

Visualization of scientific calculations (crash test, aerodynamics, structural mechanics, molecular dynamics)

Visualization for digital prototyping (design and inspection of functional units in a virtual environment)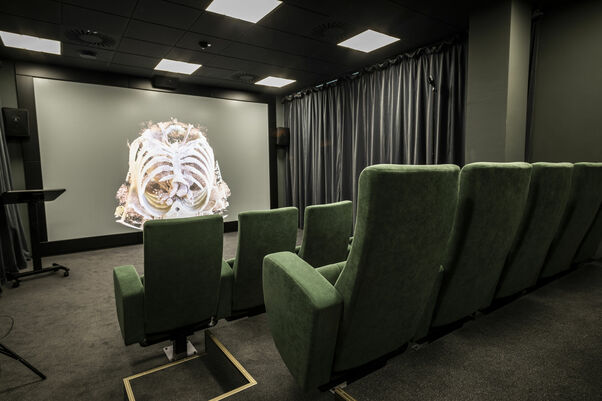 ---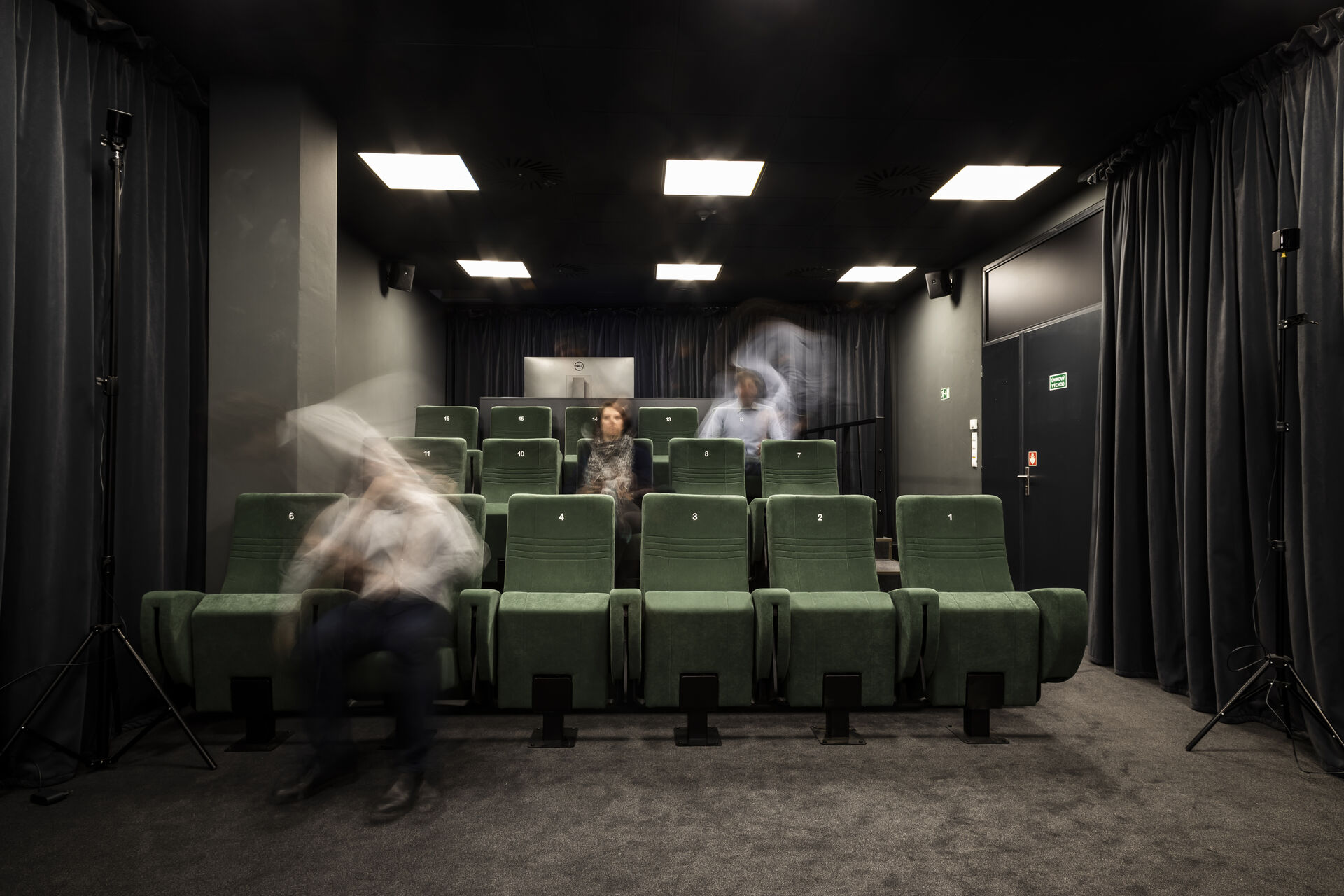 Who are the labs for?
Researchers and academics

IT4Innovations computing infrastructure users

Students

State and municipal administration

Emergency services, hospitals

Companies
---
Visualization Lab
3D projection with native 4K resolution

Professional laser 4K BARCO projector
Projection wall of 4 m x 2.5

Rear

projection allows movement of persons near the projection

3D active stereo

Comfortable room with the capacity of 16 persons

Suitable for presentations for demanding customers

Fast connection to the data room

100 Gbit line
Visualization infrastructure can take advantage of the immense power of our supercomputers

Professional audio system with surround sound (5.1)
Lighthouse tracking system for system control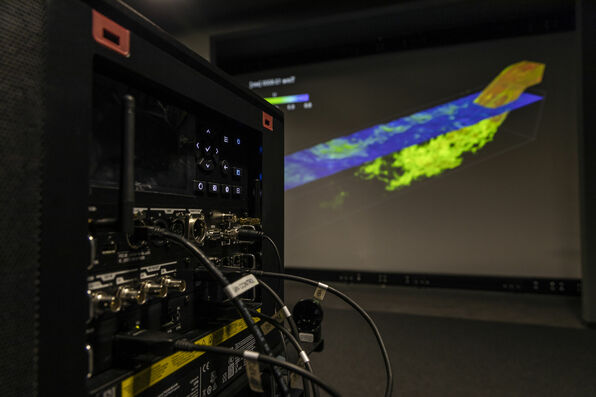 ---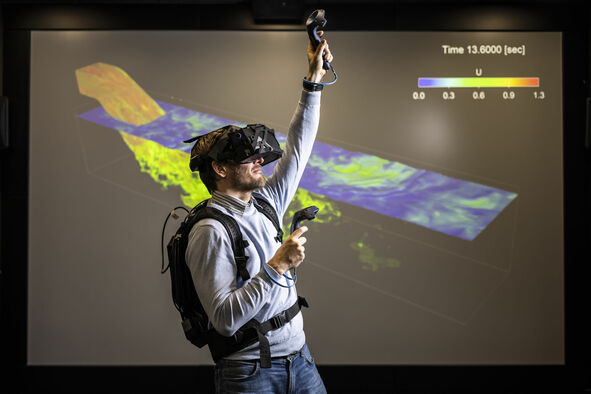 Virtual Reality Lab
Individual or collaborative VR environment for up to 4 persons

Work area of 6 m x 4 m

1x high-end XTAL headset with 8K resolution and wearable backpack PC

3x wireless VR HTC Vive Pro headsets

Lighthouse tracking system
---
Access to the labs for research and educational institutions
Free access for research and educational institutions (R&E) based in the Czech Republic

Joint R&D outputs are a prerequisite

Included is access to IT4Innovations computational resources required for visualization and processing of big data, interactive raytracing, rendering of final 3D videos, etc.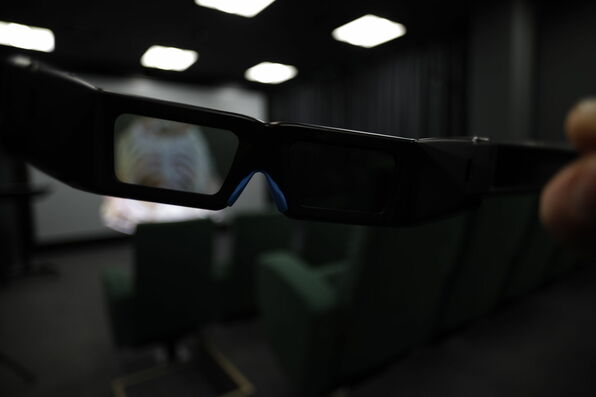 ---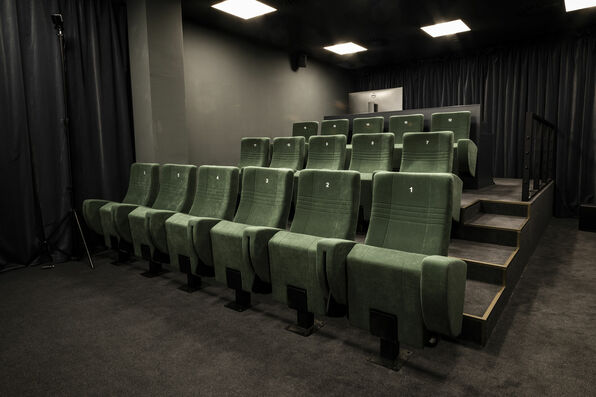 Rental of the labs for the commercial sector
Commercial customers can rent the labs
Rental of the Visualization Lab with the 3D projection wall

CZK 1432/ 1 hr excluding VAT incl. the operator

Rental of the Virtual Reality incl. the operator

1x VR backpack + XTAL VR glasses – CZK 914 / 1 hr excluding VAT

3x HTC Vive Pro VR glasses – CZK 940 / 1 hr excluding VAT

1x XTAL VR glasses with connection to the data room – CZK 918 / 1 hr excluding VAT

1x HTC Vive Pro VR glasses with connection to the data room – CZK 900 / 1 hr excluding VAT

Cooperation is also possible in the form of joint national or international projects (EDIH Ostrava, TA CR, EuroHPC, ...)
---
Doc. Lubomír Říha
---
Head of INFRA Lab
---
---
+420 597 329 651
---