Partner:
Continental Automotive Czech Republic s.r.o.
field: automotive
Together with the research and development staff of Continental Automotive Czech Republic s.r.o., a tool
for speeding up the design of thermal sensors and their optimization was developed. In the thermal sensors design, it is necessary to ensure their fast response
to the fullest possible extent of the operational parameters such as changeable ambient temperature given by the climate change or rapid change in
temperature of the measured operating fluids. The response of the sensor is affected by both the material properties of its individual components and its geometry itself. In order to set the optimal parameters for the individual components and assess the effect they have on the total response time, an automated tool based on the open source ESPRESO (Highly Parallel Solvers for Engineering Applications) library developed at IT4Innovations was created.
In order to compute the response curve required for assessing optimal functionality of the thermal sensor, it is necessary to perform tens or even hundreds of independent, computationally expensive simulations of the response. Using the ESPRESO library based on the finite element method in combination with optimal parallel algorithms, which allow the HPC infrastructure to
be used to its full extent, reduces the time required for achieving optimal parameters to its minimum. Moreover,
using the open source solution also minimizes the economic costs incurred when using commercial software solutions and allows the functionality to be
extended to other products included in the wide portfolio of Continental Automotive Czech Republic s.r.o.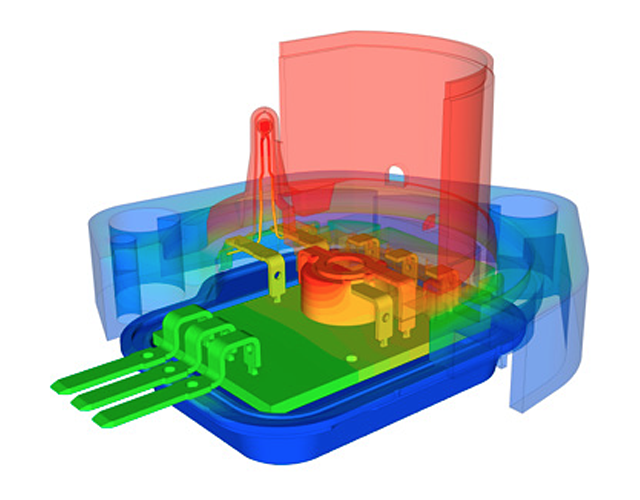 PARTNER´S NOTE
Pavel Žáček
Mechanical Engineer Leader
BU Sensors & Actuators
Continental Automotive Czech Republic s.r.o
"We highly appreciate our long-term cooperation with IT4Innovations National Supercomputing Center. Their consultations during solving complex problems are led
professionally and helpfully. They are able to reflect specific impacts of the product, needs, and opportunities of our company. The achieved results presented in well-arranged reports correlate with real tested samples. The output also includes a computational
model, which can be used for future optimization. We can therefore consider our cooperation with IT4Innovations to be highly productive, and we look forward to our other joint projects in the future."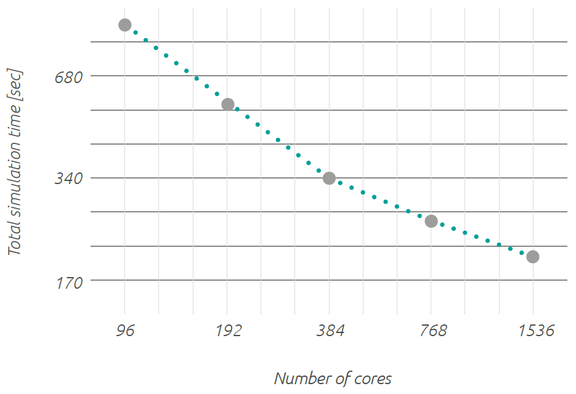 Parallel scalability of the ESPRESO library for full nonlinear time dependent problem - response time evaluation