Estimating the poses of objects from images
Call: special call within the 24th Open Access Grant Competition; OPEN-24-10
Researcher: Valdimír Petrík
Institution: Czech Technical University in Prague
Field: Informatics

Our goal is to enable automatic learning of robotic manipulation skills, such as assembling a piece of furniture, by watching videos, for example, downloaded from YouTube. The camera type and its calibration are unknown for such videos, making it challenging to estimate the poses of the objects in the recorded scene. We address this challenge by FocalPose, a neural render-and-compare method designed for jointly estimating the relative pose between the camera and the object together with the camera focal length given a single RGB input image depicting a known object. FocalPose is trained on millions of synthetically generated images using several computing nodes on the Karolina supercomputer resulting in a robust estimator that works on noisy recordings of cluttered scenes. The work was published at CVPR 2022, a top-tier computer vision conference, which this year accepted 2064 from the 8161 submitted papers.
---
We used Ostrava supercomputers as part of our research and development at the Institute of Formal and Applied Linguistics at the Faculty of Mathematics and Physics of Charles University. Thanks to the powerful GPUs with a high memory capacity, we were able to train a Czech version of the large neural generative language model GPT-2. The generative language model is a tool that can, for example, propose a possible textual continuation for a given beginning; for example, for the text "I got up in the morning and went to [...]" it can predict for example "work" or "the bathroom". The GPT-2 model has so far only been available in English; we use its Czech version for example for the automatic generation of X-ray image descriptions or for generating theatre play scripts within the THEaiTRE project.
THEaiTRE GPT2 Recycling
Call: special call within the 24th Open Access Grant Competition; OPEN-24-11
Researcher: Rudolf Rosa
Institution: Charles University
Field: Informatics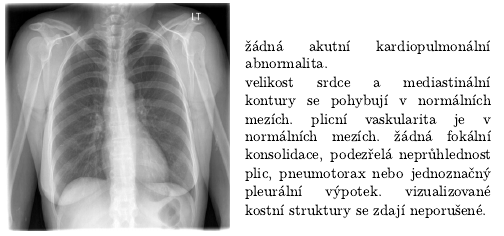 ---
SKINNER
Call: special call within the 24th Open Access Grant Competition; OPEN-24-18
Researcher: Jan Hůla
Institution: Czech Technical University in Prague
Field: Life Sciences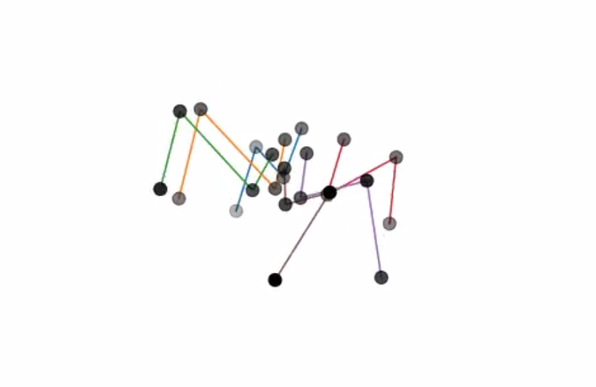 Fascinating discoveries of the last decade showed that neural networks are able to learn a behavior that in many tasks produces much better performance than the algorithms designed by humans. Very often such neural networks are trained to mimic some observed phenomenon that is too complex for us to understand. One such example is recent success in language modeling where the neural network is trained to predict a missing word in a sentence. After the training, this network is able to generate whole paragraphs of text and engage in a believable dialog with a person. Our project aimed to test neural language models for modeling animal behavior because both tasks can be viewed as a sequence prediction. Concretely, we trained the network to predict the movement of joints in a 3D skeleton of a fly. The trained model can generate realistic-looking behavior and enable further analysis of behavioral patterns.
---
Modern systems for speaker recognition are based on a comparison of voiceprints extracted from an audio recording by means of neural networks (NN). A typical extractor takes as an input a sequence of low-level spectral features or even the raw signal itself and learns suitable representations characterizing speech. These representations are subsequently summarized into a single vector (voiceprint) of a fixed dimension via statistical pooling operation, such as taking the mean over time. These voiceprints are processed further with a second NN, which is supervised to optimize a speaker-related loss such as cross-entroppy. A voiceprint can be any intermediate output in this NN. The actual speaker verification is a comparison of voiceprints either via a statistical model or simply by taking their cosine distance. The output of the whole system is a score that gives a similarity of both voiceprints (speakers).
---
Peptide Killers of Bacteria
Call: 24th Open Access Grant Competition; OPEN-24-24, multiyear
Researcher: Robert Vácha
Institution: CEITEC
Field: Life Sciences

Infectious diseases are a major social and economic problem. Among them, infections associated with antibiotic-resistant bacteria are particularly important, not only prolonging and costing treatment, but above all leading to more deaths. It is estimated that more than 4.5 million people die each year from these resistant bacteria, and this number is rising steadily. In addition, bacteria resistant to all available antibiotics have emerged. This is why the WHO and the UN are calling for research into new drugs and the introduction of procedures to limit the spread of resistance. The aim of this project is to use computer simulations and computational approaches to design new peptides that could become such drugs by selectively targeting and disrupting the vital membranes of bacteria. At the same time, these peptides will be developed so that they do not disrupt human cell membranes due to their different lipid composition. The results of this research may also be used in the development of peptide sensors or biomarkers for different lipid compositions.
---
MXenes, i.e. transition metal carbides or nitrides, are relatively recently discovered two-dimensional (2D) materials. These materials are suitable candidates for numerous technological applications (electronics, photovoltaics) due to their durability and a wide range of physical properties (e.g. magnetic properties, variable bandgap, from metals to semiconductors), which is due to the variability of composition and the possibility of surface functionalization of MXenes. Both conducting and semiconducting MXenes can be combined into heterostructures, further expanding the possibilities of this promising class of materials. František Karlický's team, which has long been involved in computer modelling of 2D material properties, will gain fundamental physical insights into the behaviour and properties of MXenes that can be used in experiments and technological practice. Accurate predictions of the electronic and optical properties of MXenes in particular are challenging both because of the methods and the computational complexity.
---
Deterministic Road Traffic Simulator – 2nd Phase
Call: 24th Open Access Grant Competition; OPEN-24-65
Researcher: Martin Šurkovský
Institution: VSB-TUO, IT4Innovations
Field: Informatics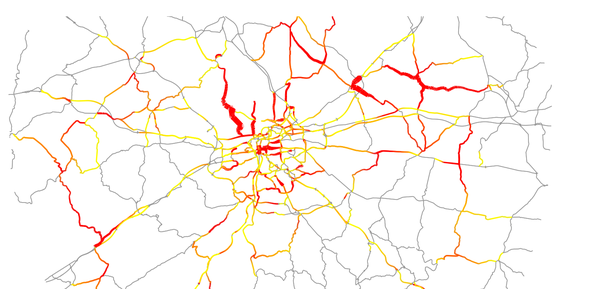 The Deterministic Road Traffic Simulator is used to test algorithms for optimising road traffic flow in a city. To illustrate, a conventional navigation system navigates a car around a city by preferring the shortest route or the shortest travel time. This can lead to congestion in a city. Using a traffic simulator, we try to optimize the overall traffic flow so that congestion ideally does not occur at all. The deterministic nature of the simulator ensures that for the same input settings, the simulation result is always identical. This property is rarely ever satisfied in a supercomputer environment and is important in terms of comparing results and making them repeatable. The project is co-funded by Sygic and is also addressed in the framework of the European HORIZON 2020 project EVEREST, which deals with facilitating the optimal use of heterogeneous computing resources, i.e. both classical processors and dedicated accelerators.
---
The naive perception of forces in nature (e.g., gravity/electromagnet) concerns interactions between 2 particles. But there are cases where a system cannot be described just by two-body forces (2BF). For example, three-body forces (3BF) (which occur between every 3 particles and cannot be decomposed by two-body forces), albeit smaller (~1/10 of 2BF), are necessary in nuclear physics. The frequency that 2BF and 3BF occur in an A-particle system (see Figure) corresponds to the number of ways to collect 2- and 3-particle pairs in that system. Thus, as A increases, the importance of the 3BF will grow and dominates over 2BF for compact systems. This counterintuitive, "more is different" phenomenon calls for fundamental reorganizations of chiral effective field theory [1,2]. Further studies of various systems supported by IT4Innovations are expected to open a new exciting horizon for our understanding of nature.
[1] C.-J. Yang, Eur.Phys.J.A 56 (2020) 3, 96.
[2] C.-J. Yang, A. Ekstrom, C. Forrsen, G. Hagen, G. Rupak, U. van Kolck, arXiv: 2109.13303 [nucl-th].
---
Harvesting seismic waveform data for microseismicity with deep learning approaches
Call: 24th Open Access Grant Competition; OPEN-24-76
Researcher: Christian Sippl
Institution: the Czech Academy of Sciences
Field: Earth Sciences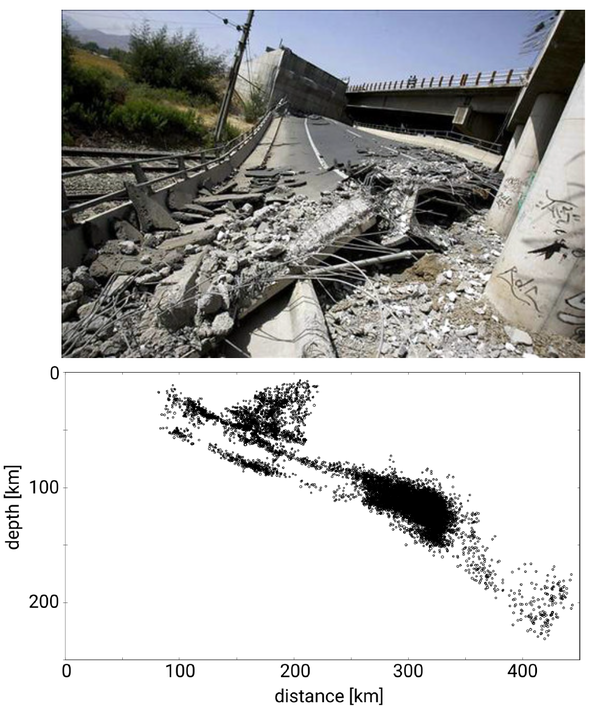 The largest earthquakes on the planet occur in subduction zones, where one tectonic plate of the earth moves under another. Instead of directly investigating these irregular big events, we study the thousands to 100,000s of microearthquakes that occur in these regions every year. Most of them are too small to be felt. The patterns and mechanisms of these small events contain information about the stress conditions of the region. They can constrain the likelihood and spatial extent (but not timing) of future large earthquakes.
Given the huge number of small earthquakes in the investigated areas (>10,000 per year in the north of Chile, South America, alone) and the big amounts of available seismic data (10s of TB), processing such events "by hand" is not feasible. In the present project, we train computers to detect and locate such small earthquakes by applying deep learning algorithms.